5 Haunting Reads for This Halloween Season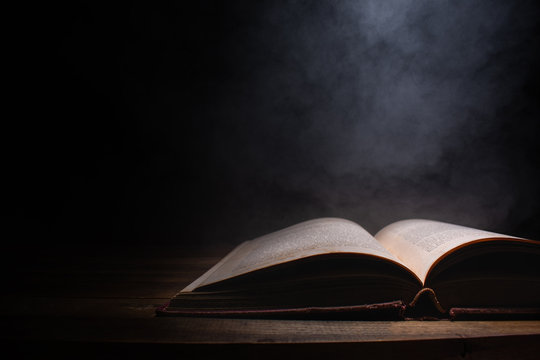 1. Coraline by Neil Gaiman
Starting off with this classic novella, Coraline is the perfect spooky read for children aged 8-12. The story follows Coraline Jones, a young girl who finds a doorway to a parallel other world inside her family's new home. Sinister forces lead Coraline on an adventure sure to thrill young readers!
2. The Shining by Stephen King
Maturing in both audience and terror levels, Stephen King's The Shining brilliantly demonstrates heart-stopping horror and humanity in this modern American horror classic. King tells the story of a troubled man, his gifted son, and and the isolated Overlook Hotel. Strange and sinister forces gather around the hotel as the harsh winter weather sets in, leaving readers with a terrifying thrill.
3. We Have Always Lived in the Castle by Shirley Jackson
Shirley Jackson's chilling story, We Have Always Lived in the Castle, surrounds the contently isolated, possibly murderous Blackwoods and the secrets that are revealed when a cousin arrives in search of the family fortune. Though she was known for perfecting the haunted-house story, Shirley Jackson's final novel tells the story of a house haunted by the living. We Have Always Lived in the Castle is just like stepping into a child's nightmare and is perfect for imaginative horror fans.
4. The 7 1/2 Deaths of Evelyn Hardcastle by Stuart Turton
The 7 1/2 Deaths of Evelyn Hardcastle is a thrilling novel that twists and turns, leaving readers guessing until the very last page. This addictive mystery follows one man's journey to find the killer in a suspenseful Groundhog Day meets Quantum Leap fashion. With time loops, body swaps, and a dead heiress, this is an impressive read from debut author Stuart Turton.
5. And Then There Were None by Agatha Christie
From the queen of suspense herself comes a novel that brings out the detective in all of us. Agatha Christie's And Then There Were None centers on ten strangers and the inescapable shadows of their pasts'. Invited to a desolate island by an unknown host, the ten strangers are slowly picked off by the killer in their midst. Only the dead are above suspicion in this must read thriller.