Top five reads for independent novels
Ask yourself what one of the most stressful parts of any English class is and you almost undoubtedly will say picking an independent novel to read for class. The stress may be due to the fact you aren't typically inclined to pick up a book and read during your free time. Perhaps you are an avid reader but are in the midst of a reading slump putting yourself in dire need of a book recommendation to reignite your passion. Nevertheless upon which category you'd associate yourself with one of the most helpful thing during the process of selecting your independent novel is a good book recommendation.
1.) Lovely War, Julie Berry
Lovely war is a novel set in both World War I and World War II. This novel follows the two separate plot lines of Hazel and James as well as Aubrey and Colette in love stories told by the goddess of love herself Aphrodite. This novel revolves around finding love in the face of tragedy as well as the tragedy that finding that love may be in itself.  This may be the novel for you if you enjoy romance, drama and action.
"let them start their dreadful wars, let destruction rain down, and let plague sweep through, but I will still be here, doing my work, holding humankind together with love like this." – Lovely War, Julie berry
2.) The Art of Breaking Things, Laura Sibson 
This novel follows a seventeen-year-old girl Skye as she find the courage to embrace the power that her voice holds. Skye has never told a soul what had happened to her and never planned on it until her mother's ex-boyfriend makes his way back into the lives of both her and her little sister Emma. Skye finds herself torn between protecting her little sister and facing her long buried trauma.
"Once I was a girl who read lots of books and did well in school and was chosen by the teachers for all the teacher pet things. Once I was a girl who inspired the principals to smile and say words like award, proud and accomplishment. Then I became the girl who looked for the easiest way to chase away bad memories." -The Art of Breaking Things, Laura Sibson
3.) The Song of Achilles, Madeline Miller 
The Song of Achilles is the retelling of the Iliad from the perspective of Patroclus who is known to be the hero Achilles greatest companion. This novel is a retelling like no other and an excellent choice if you possess an fondness for anything Greek mythology. Its a true page turner filled with adventure, drama and its fair share of romance.
"He is a weapon, a killer. Do not forget it. You can use a spear as a walking stick, but that will not change its nature."-The Song of Achilles, Madeline Miller 
4.) Serpent and Dove, Shelby Mahurin 
Serpent and Dove follows Louise Le Blanc a witch who fled her home in took refuge in the city of Cesarine and Reid Diggory a man whom has sworn an oath to eradicate witches. The two should have never crossed paths in the first place, but what happens when they find themselves forcibly wedded. This novel is one for those who have a love for the unknown and supernatural.
"There are some things that can't be changed with words. Some things have to be seen. They have to be felt."Serpent and Dove, Shelby Mahurin 
5.)six of crows, Leigh Bardugo 
Six of Crows is a novel that will leave you on the edge of your seat unsure of what may happen next. Kaz Brekker is offered a deal like no other the opportunity to become rich beyond what he ever thought possible. All Kaz has to do is pull off a heist but he cant do it alone enlisting the help of other criminals. This is the novel for you if you enjoy action and drama.
"No mourners. No funerals. Among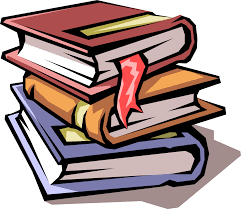 them, it passed for good luck" Six of Crows, Leigh Bardugo