Valentine's Day Movies!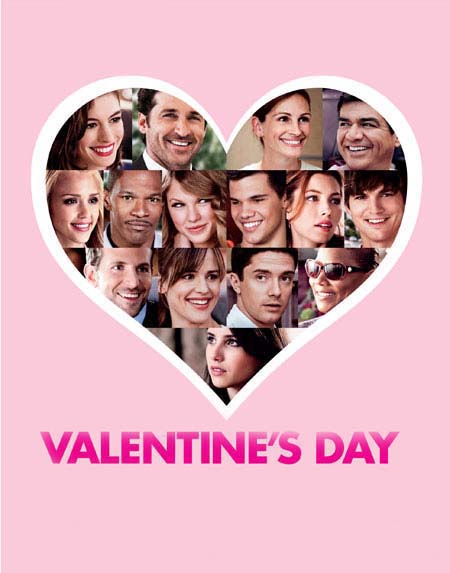 If you spend Valentine's Day with your significant other, your friends, or yourself, these movies are a must to watch! What better way to enjoy this day of love than watching movies on your couch? There are many sites you can watch these movies on, you can also buy the disc as well! They may even be on your streaming services you use, check it out!
1. The Notebook
The Notebook is a film from 2004, directed by Nick Cassavetes. The movie is based off of the book of the same name by Nicholas Sparks. The film stars the famous actor, Ryan Gosling, and the famous actress, Rachel McAdams. This movie is about a poor, but passionate young guy who is in love with a wealthy young women, giving her a sense of freedom, but end up being separated because of their differences.
I myself rate this as the top romantic film I have seen. It drew me into the story from beginning to end! It does have you crying, so get some tissues ready. Normally stories like this are predictable, this one had me guessing the outcomes and had many twists through the entire film. The Notebook was constructed well and I cannot think of a movie more perfect for Valentine's Day!
2. Dear John
Dear John is a film from 2010, directed by Lasse Hallstrom.  This movie is based off of the novel of the same name by Nicholas Sparks, same author who wrote The Notebook. Famous actor,  Channing Tatum and famous actress, Amanda Seyfried. When solider John Tyree meets college student, Savannah Curtis it starts a powerful romance. Over many uproarious years and separated by John's deployment, they can stay in touch by letters and rarely in person. Correspondence soon triggers problems that neither expected.
I know many individuals that love this film, including myself. Channing Tatum's emotional connections to the character were apparent in his skills of acting. There are many twists toward the ending of the film, but if you read the book you will understand them much better. After watching the movie, you still think about it, and that's what makes it even more interesting!
3. Pride and Prejudice
Pride and Prejudice is a film from 2005, directed by Joe Wright. This movie is based off of the novel by Jane Austen in 1813, with the same title. Five sisters from an English family deal with problems of marriage, morality and misunderstandings. In this modification, Elizabeth Bennet lives with her family, and as the oldest child, she faces a lot of pressure from her parents. Soon she is introduced to an upper class man known as, Mr. Darcy.
The movie is very elegant, heart warming and strong with great score to ass beauty to the story. The acting is extremely well and they casted the roles perfect. This is a must watch if you are into romantic films!
4. Say Anything
Say Anything is a film from 1989, directed by Cameron Crowe. Llyod, an eternal optimist, starts to fall in love with Diane, a high-school beauty and smart student. Diane's overly controlling father does not approve and it take much to conquer all of it. There is honesty and dishonesty is there, the movie is the story is how the young female is able to weather a horrible storm and be a stronger person afterwards.
This is a great film to be produced, best romantic movie for the 1980s. The relationship between the two main individuals is depicted in a touching and accurate way. There are some romantic scenes and unforgettable lines. The film is very realistic yet romantic view of young love and following your heart.
5. Someone Great
Someone Great is a recent film from 2019, directed by Jennifer Kaytin Robinson. When Jenny is dumped by her boyfriend a music journalist enlists her  bestfriends for one more trip to New York City before she moves to San Francisco. Someone Great is romantic comedy about love, loss, growth and the everlasting bond of a female friendship. As you can tell, this one isn't meant for the couples side, more for the hangout and watch with your friends!
This is one of the best films I have watched with my friends. It movie shows a beautiful love, the ups and downs, hardships and decisions that occur when people share their love, and then soon end. This is not your regular romantic movie ending, but the relationship between the bestfriends is just enough for the film! It is so real, could possibly make you tear up a little, but makes you laugh much more than expected.