Senior Class Play
The Senior Class Play is always a source of enjoyment for Mohawk. This year's production of Flip Kobler and Cindy Marcus's Baker Street Irregulars, showcased on November 14, was just the kind of brilliant performance we've come to know from years past. The 2019 graduating class provided a wonderfully matched cast to make an excellent comedic showing of the Sherlock Holmes-based play. Aaron Smith in the role of Wiggins, the leader of the small detective group known as the Baker Street Irregulars, led an investigation of a mysterious murder at Wainwright Circus. Wesley Yeager, Madyson Dailey, Shannon Lombardo, and Jacob Alley joined him as fellow orphan detectives Finnegan, Quinn, Phoebe, and Alaska. The Sherlock Holmes admirer led the Irregulars to pick through acrobats, clowns, animal trainers, and the circus owner and his daughter in order to solve the crime. Each character was made funny and memorable by the senior playing the role, and the hilarious production had the audience in stitches. The success of the show can in part be attributed to the devoted attention of the student director Wesley Yeager, but thanks must of course be given to all the people who helped make the show possible: The Mohawk Administration, the custodians, Mrs. Shimrack,
Mrs. Jacquie Jones, Mr. Addicott and Mr. Zeh, and the Mohawk School Board. The animated senior class certainly made their class play one to remember, and remembered they shall be, as the Baker Street Irregulars.
About the Writer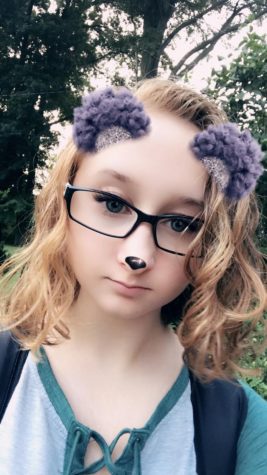 Callista Micco, Staff Writer
Hi there! I'm Callista. Currently 17, confused, and trying my best. I'm the eldest of four and also the shortest, but still perfectly passionate. I enjoy...