FBLA Members Advance to the State Leadership Conference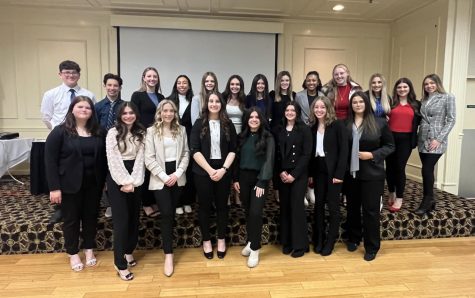 January 10th, FBLA members, led by Mr.DiMuccio, attended and participated at the Regional Conference. 18 members competed in competitive events with 14 of them finishing in the top 5 of the event they competed in. 8 of the 14 qualified to move on to the "Pennsylvania State Leadership Conference" which takes place in Hershey, April 17-19. Our state qualifiers are :
Peyton Yorns – 1st in Accounting 1
Emmalee Schibik and Autumn Vopnford – 1st in Broadcast Journalism
Dominique Walko – 2nd in Business Calculations
Alivia Hare – 2nd in Introduction to Public Speaking
Avery Latte – 2nd in Economics
Joseph Whippo – 2nd in Computer Problem Solving
Elizabeth Whippo – 3rd in Advertising
Congratulations to everyone and good luck at states!