Is covid on the rise again?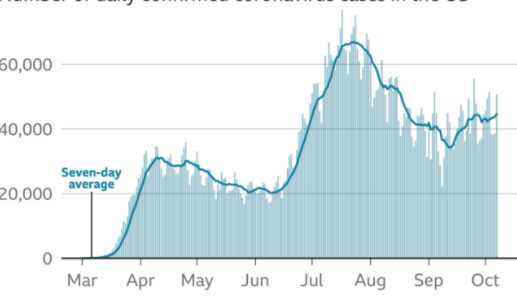 Covid has gotten better compared to 2020-2021 but its on the rise currently in 2020. Cases have been increasing among the united states. Will it ever end? This increase is from the omicron variant. Cases now are doubled from the peak of covid-19. Will restaurants and schools close down again? Will masks be mandated vaccine or not? Most people who get covid are not vaccinated but not 100% of them aren't. Hospitals are still on the rise.
How will the U.S try to control the rise of these cases? Because covid has been happening for so long, people are tired of the masks and the quarantine. This means it most likely will be harder to control. Will covid ever end? Or will it always be a part of our lives?