What To Watch This Holiday Season!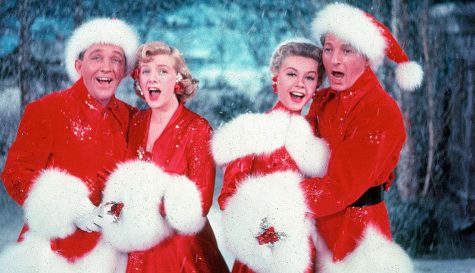 Christmas movies are a staple in family traditions all over America! Many families have a certain movie they have to watch every year, or maybe they have a tradition of always watching a new one. With the corona virus still impacting people today, many are staying at home watching movies more than ever. With that being said, here are some of the best cinematic masterpieces to enjoy yourself or with your close ones this holiday season. Maybe you'll even find one to become a part of your own traditions! First up we have How the Grinch Stole Christmas! Not only has this movie been around for 20 years, they also released another take on this movie's main character, called The Grinch! Both of these movies deal with the Grinch, a lonely and rude person, who doesn't appreciate or take part in the celebration of Christmas. In fact, the Grinch goes out of his way to make Christmas miserable for everyone. The Grinch lives only with his dog, and doesn't realize the true meaning of Christmas until he becomes close with a special town called Hooville. Hooville is where they show him the love he never knew he needed. It's a child friendly heartwarming tale of someone who learns to befriend those around him. If you're a Disney fan you're going to love this next movie… Mickey's Christmas Carol! This movie is a Disney based animation of Charles Dickens "The Christmas Carol". I personally loved this movie growing up because of the playful and colorful scenes this movie contained. This movie shows us how a "scrooge" should learn to appreciate the values of Christmas and care for those around him. Even though I watched this in my younger years, I would still recommend anyone of any age to relax and watch this movie. Lastly, for my top picks this holiday season, we have White Christmas. I've watched this movie every year with my family as long as I can remember. This is my all time favorite move to sit down and drink my hot chocolate too. White Christmas starts off with a lovely singing scene of a gathering of men in the army collectively singing the song (you guessed it!) White Christmas. Throughout the movie we have two men who have left the area to pursue their show business. They eventually stumble upon another two women act where they come close and travel together during the winter. The men and women go through up and downs and grow close enough to where they have a perfect happy ending. This movie contains beautiful thought out scenes that you just have to watch for yourself!
About the Writer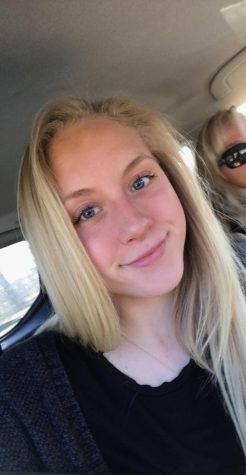 Megan Veon, Reporter
Megan is currently a 16-year-old student in her junior year at Mohawk High School. Megan enrolled in her first year of journalism this year and plans on...