Warrior Football
The Mohawk Football team is currently 1-3. The have played Elwood, Neshanock, New Brighton and Riverside so far. The score of the Elwood game was 45-0 Warriors, the Neshanock game was 33-23 Lancers, the New Brighton game was 27-14 New Brighton., and the Riverside game was 34-20 Riverside. The game against New Brighton was senior night, the warriors have 10 seniors,  are Cory Brown, Jordan Mollenkopf, Brian Cline, Austin McBride, Ethan McAnlis, Ethan Fritzley, Chris Bozlinski, Vincent Argiro, Vincent Innocenzi, Nick Pappato, John Edwards. Majority of them are starters.
"
We're not just a football team, we're a team of Warriors"
— Jordan Mollenkopf
The warriors are missing some key players due to injury, Ethan McAnlis, Aj Carnuche, Charlie Shillingburg and  Joe Reed are out. All four of them are great athletes that would've helped the team, but everyone is still head strong and knows what goals we need  to accomplish as a team. Mollenkopf says it best, "We're not just a football team, we're a team of Warriors" This conference is tough and we know that nothing will come easy. We work super hard each week preparing for the next opponent. The Warriors have three games left after this week. The opponents are Beaver falls, Laurel, and Freedom. They are hoping to be a playoff team this year, in order to do that they can only lose 3 games total. This Friday October 9th, The Warriors will be taking on Beaver Falls  The warriors are hoping to get the win and make their record 2-3. The team is led by 5 Captains they are Cory brown, Jordan Mollenkopf, Brian Cline, Ethan Mcanlis, and Ethan Fritzley. Jordan Mollenkopf
About the Writer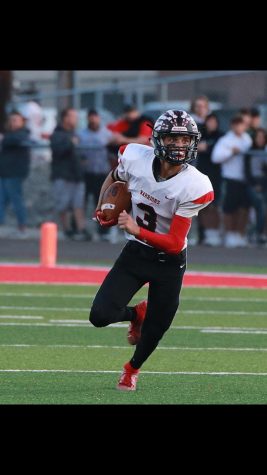 Cory Brown
Cory is currently a 17-year old student attending his senior year at Mohawk High School. Cory is a Captain of the football team, and enjoys Hunting, Fishing,...