Journey To States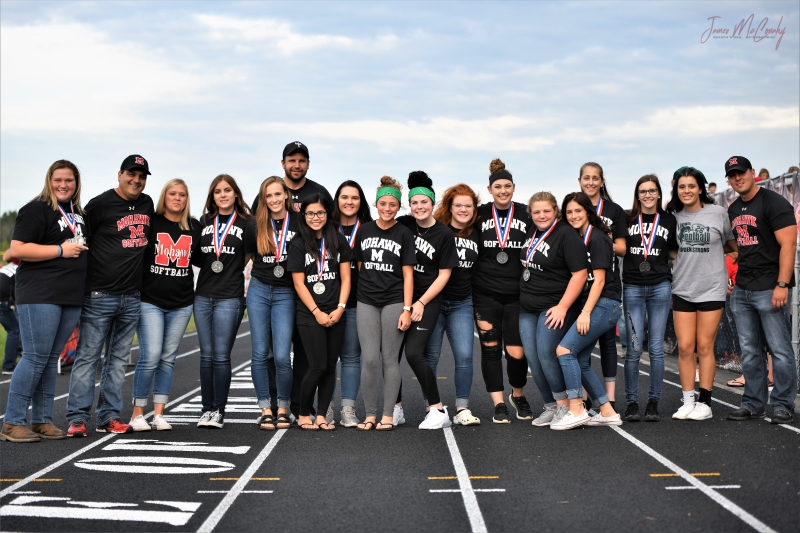 Courtney Upham, Staff Writer
September 11, 2018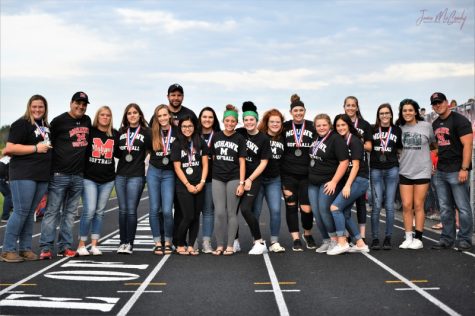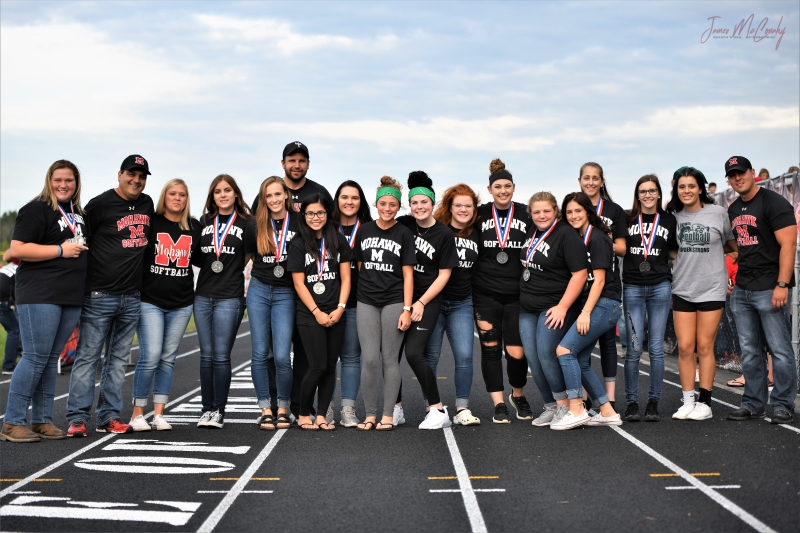 In January of 2018 the softball team started its off season workouts. Starting that season, we were all unsure of how things were going to play out. From a players point of view I knew that the talent was there, and coaches could say the same. Head Coach, Brad Hruska, states "when you focus on winning on the field more than off the field, the character of the team seems to be lacked and something feels like it is missing".  In January when we met for the first time, we dedicated our year to three things. The first being to honor God, secondly Honor our families, and lastly Honor each other.  We knew that if we could do those three things together as a team, the rest would fall into place.
As the the season progressed things started to happen that seemed almost magical. We finished the season undefeated, with one game lead for our section. The team was getting along, Hruska says, "They were working hard in the classroom and a family was being built." To finish the year as section champs was something no one had us doing. We shocked our section and most importantly did it in a manner that showed how strong our character was on the team. As we were taking in all the winning, we hit a speed bump against Frazier to go to the WPIAL Championship. With the tough loss we let our guard down and everything we stood for disappeared.  It took a tough team meeting to decide how we would treat the rest of the year meaning we still had a shot at States. That is when our number one goal came into affect. Coach Brad Hruska exclaims "When we honor someone we want to give him our best. As coaches we couldn't have been more proud of that day at practice!"
After the first few wins at States, things started to become surreal. Each win brought confidence, and the support from the school and community started to really show. Coach Brad along with Coach Hank both agreed that the only thing better than all of this would be a win at the State Championship game. Although the ending was not that of a fairy tale, our team made history that day. Over and over the coaches told us how great of an experience this was and how not everyone experiences this. Walking off the field that day was close to heartbreaking. With so much despair we wanted nothing more than to win. Little did we know along the way we acquired so many life lessons and the coaches learned so much from us as well. Coach Brad states "We saw the ins and outs of what its like to be a high school softball player. The spiritual battles and emotional battles that each girl faced this year." Through what we call our Journey the coaches taught us many things, but the biggest thing that kept us going was to honor. Honor God, Our families, and each other and that's what we did.