By Land Or By Air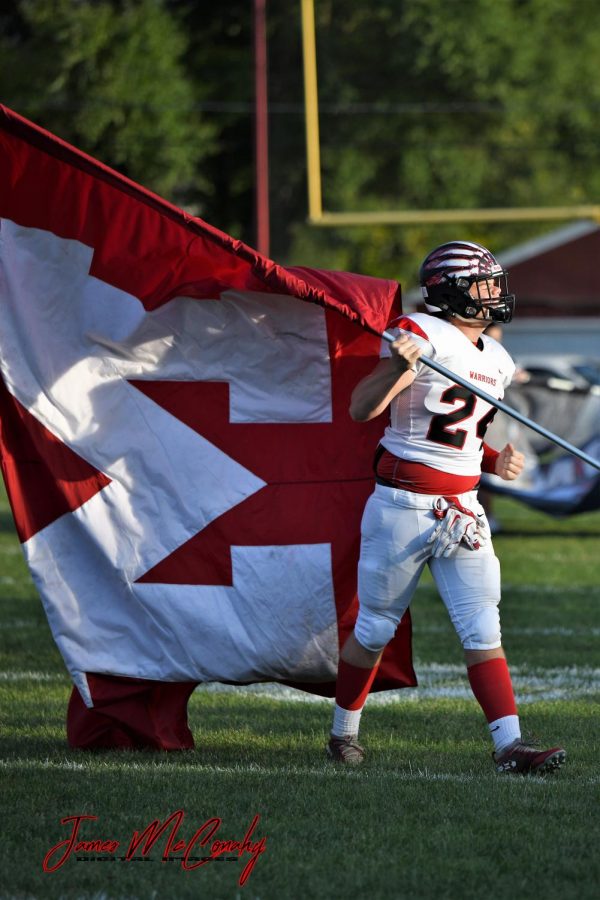 The Mohawk football team is hot to start their season.
The Warriors made it look easy on Friday night, routing New Brighton for a 45-0 shutout to win their section opener.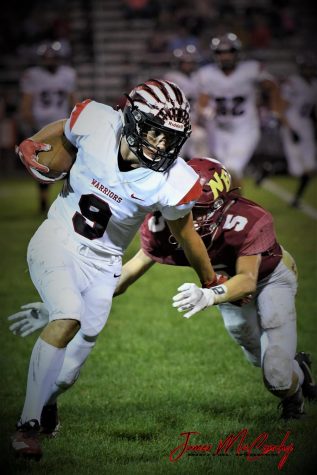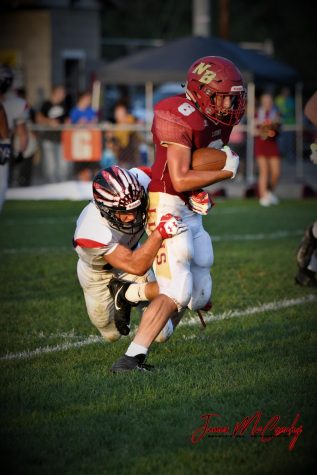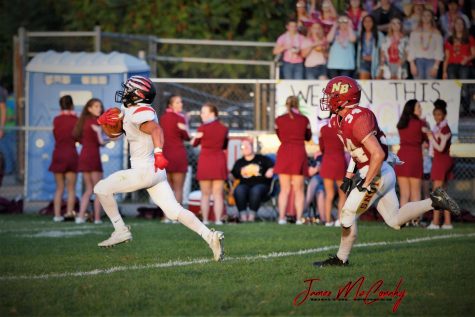 The offense had its way on Friday, scoring seven touchdowns in only three quarters. Braydon Cameron led the way for Mohawk, rushing for 139 yards and four all-purpose touchdowns. Cameron was also named New Castle News' "Athlete Of The Week", the second Mohawk athlete  to be recognized by the newspaper in as many games played so far. "It feels good to get Mohawk's name out there a little more" Cameron said. Other contributors included quarterback Nick Wheeler, who again threw for four touchdowns and nearly 200 yards through the air. He hit Cameron twice from short range, as well as wide receivers Nate McCutcheon for 75 yards and Jordan Mollenkopf from 45 yards out. Jake Stapleton also got involved in the scoring fest, adding a 25 yard touchdown of his own. The Warriors were nasty on the defensive side of the ball, giving the New Brighton offense minimal breathing room the whole game and forcing three takeaways. "The offense has been scoring fast and efficient, which makes it easier for our defense because a lot of guys that play both ways." The Warriors are on fire to start the season, and they'll look to "keep it rolling" as Neshannock (0-2) comes into town for what is for sure to be an intense game on Friday, September 7.