Back in Black
Hang on for a minute...we're trying to find some more stories you might like.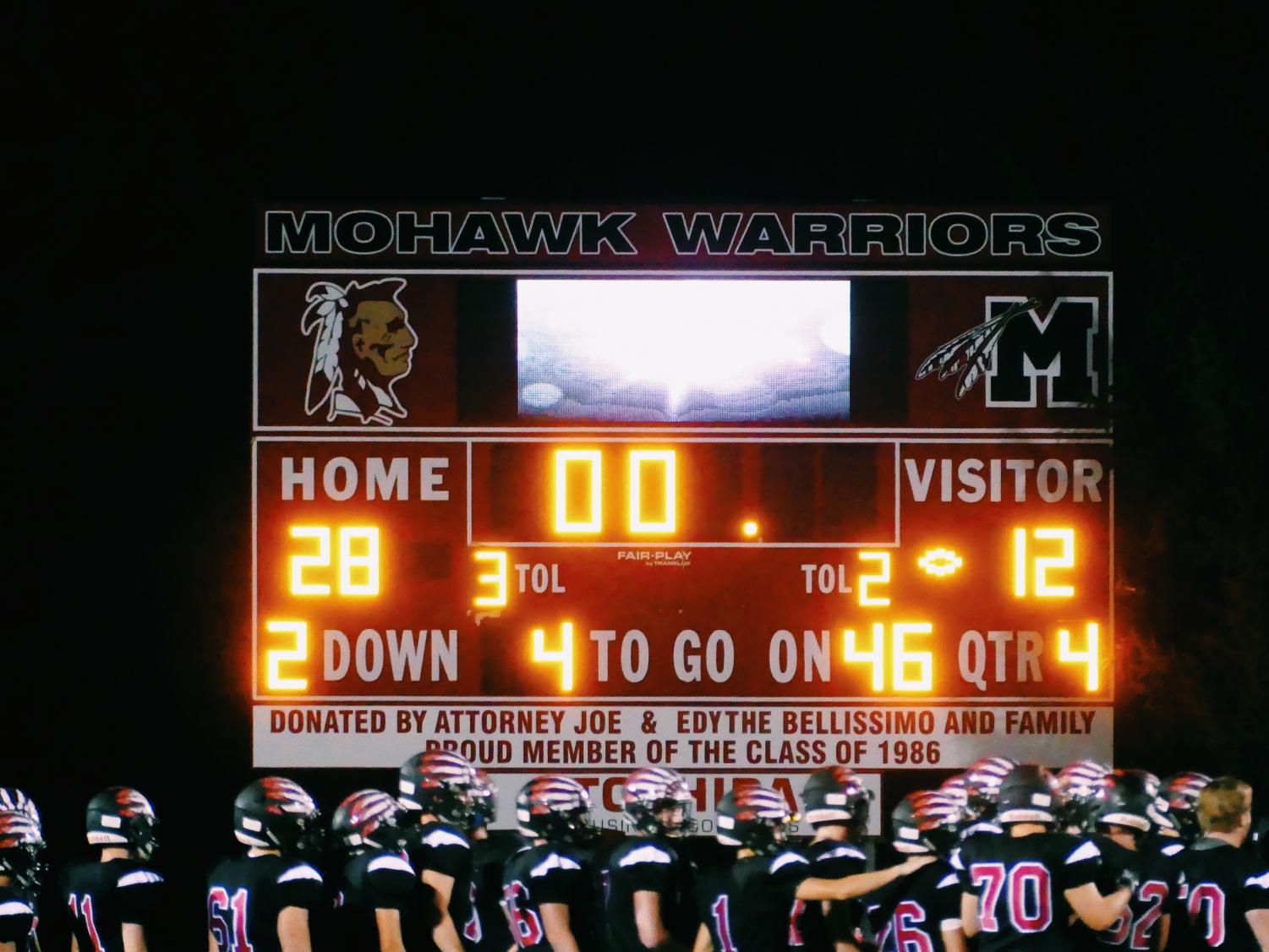 It is that time of year again…
Bright lights, the sound of  band, cowbells and air horns, bleachers full and filled with excitement; it all returned to Mohawk on Friday night.
The Warriors kicked off their 2018 season with a home opener against their county-rival, Laurel. The Warriors were coming off a stellar 5-3 season that led to their first postseason birth since 2005 thanks to the production on the ground from now senior running back Braydon Cameron. Cameron was a workhorse in 2017, rushing for nearly 1,300 yards to go along with 17 all-purpose touchdowns to lead Mohawk to the playoffs. The Warriors heavily relied on the ground game in 2017. However, the Warriors were led by a different face on Friday night.
Senior quarterback, Nick Wheeler, lit up the stat sheet on Friday, carving up the Laurel defense for 223 yards with four touchdowns. Both of which are career highs for Wheeler, who earned New Castle News' "Player Of The Week" honors. Wheeler burned Laurel deep in the first half, throwing touchdowns of  37, 45, and 28 yards to receivers Nathan McCutcheon, Dmitry Pendro, and Jordan Mollenkopf respectively. Wheeler says. In the second half, it was Wheeler's short, precise passes that carried Mohawk to victory, including another touchdown to Mollenkopf to put the nail in the coffin. The Warriors went on to win the game 28-12, gaining momentum going into their first section game on Friday @ New Brighton at 7:00. "It makes me have more confidence, it showed us we can do whatever we want to do if we go out there and just make plays."