Winter Sports Update
Hang on for a minute...we're trying to find some more stories you might like.
As the winter sports season winds down, there are plenty of things to comment on. The boys' basketball team has struggled as of late, losing by thirty-something to Ellwood City on January 30th. However, in the midst of a very long and grueling season, the team dropped some jaws on January 24th. The Warriors deleted a 22-point deficit by scoring 75 in the second half. Those kind of numbers are unheard of. It's safe to say the crowd of students and parents were stunned, no matter what side of the court they sat on. The seniors get to play their last game on their home court on February 7th in a match-up with Riverside. The boys' basketball team wraps up their season February 9th with an away game at Freedom.`
As for the girls' basketball team, things are looking up. The lady Warriors had a comeback win against their arch rival Neshannock. Surely giving them momentum, the girls continued rolling and won once again January 30th in a blowout win against Riverside. Excitement is high as the lady Warriors are playoff bound. This is not a change of normality, however. The girls' basketball team has advanced to the playoffs every year that I have been in high school. The girls are led by seniors Carlee Stelter, Caitlin Carnuche, Megan Meyer, and Abbey Wescott.
About the Writer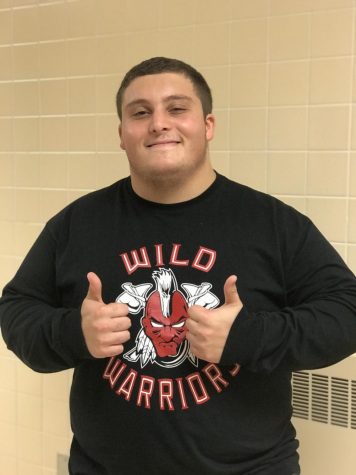 Cole Malone, Sports Editor/MultiMedia Editor
Cole Malone is 18 years old, an extrovert, and thinks he's a generally good person. He can be found anywhere from the city to his bedroom. Cole loves...