Should Logan Paul Be Banned From YouTube?
Hang on for a minute...we're trying to find some more stories you might like.
As the new year arose, 2018 started off with a bang with it's first YouTube controversy video. Logan Paul, a ex-viner and a YouTube sensation with 15 million subscribers, uploaded a very nauseating video. He and his crew went to a popular forest in Japan called Aokigahara. For decades this forest has become internationally known as one of the world's most widespread suicide sites. His #1 trending video contained a thumbnail of Logan making an "petrified" face and the victim hanging from a tree. In his video they are vlogging in the forest talking, they "stumble" upon a body of a man who recently committed suicide. Instead of putting down the camera's and contacting help the decide to film. The decide to make jokes the victim and show close ups of the his body, only blurring out the victims face. Knowing that most of his fans are underage you would think he wouldn't post such a traumatic video. Logan Paul claims the video was to spread awareness to suicide. He made his first apology on twitter, which caused major backlash. He made a second apology on YouTube, which is so much better than the first. Logan says that it was a mistake and that he does deserve a second chance. But the fact that he made the victim as click bait in the thumbnail, made the video, edited it, and published it to make it go trending just doesn't feel like a mistake. I believe what he did is unacceptable and shouldn't be taken lightly. The fact the he took down his own video six hours later, makes me question YouTube's policy agreement.
About the Writer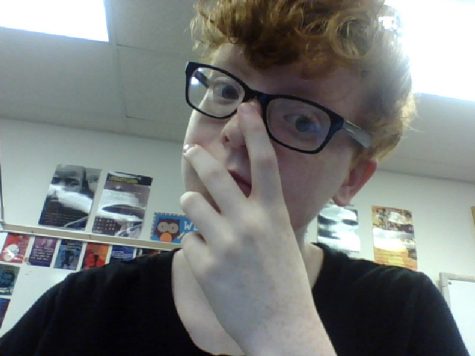 Natasha Burrows, Entertainment Editor
Natasha Burrows is a senior at Mohawk Jr./Sr. High School. Her family life includes her mother, stepfather, two sisters, and her two cats. Natasha is a...