Super Bowl LII Predictions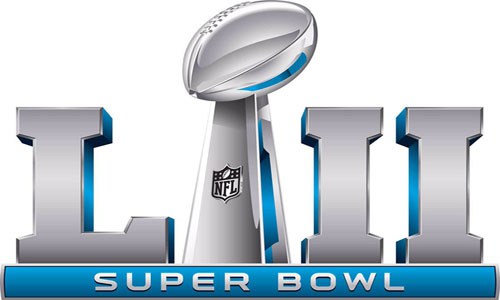 Hang on for a minute...we're trying to find some more stories you might like.
Ah, yes. Every football fans' favorite time of the season has arrived. The postseason is often filled with the most exciting and close-scoring games. We have already seen a miraculous "walk-off" win by the Minnesota Vikings against the New Orleans Saints in the divisional round of the playoffs. Although the Steelers lost this past Sunday, removing them from contention for the Super Bowl, I am still very excited to see the outcome of the biggest sporting event of the year. The next games carry out this Sunday, the 21st. The New England Patriots (unfortunately) host the Jacksonville Jaguars in the AFC Championship game. The Minnesota Vikings take on the Philadelphia Eagles in the city of brotherly love in the NFC title game. Here are my predictions for those games:
New England Patriots: 34, Jacksonville Jaguars: 17
Philadelphia Eagles: 28, Minnesota Vikings: 31
With this, the stage of Super Bowl LII in Minneapolis, Minnesota is set. Of course, my predicted matchup is the Patriots vs Vikings. Many may assume the Patriots are going to win because that has been their identity for years. However, this is the first time in NFL history that a team will play on their home field in the Super Bowl, if the Vikings win this Sunday, of course. I think this will be a deciding factor in the final score. My (probably unpopular) prediction for the 52nd edition of the Super Bowl is:
Minnesota Vikings: 30, New England Patriots: 23
Although slightly being biased because of my hatred for the Patriots, I believe the Vikings can overcome the task and be rewarded the ever-elusive Lombardi Trophy. The Super Bowl will take place on February 4th at 6:30pm.